Judge rules owner responsible for Acton Green collision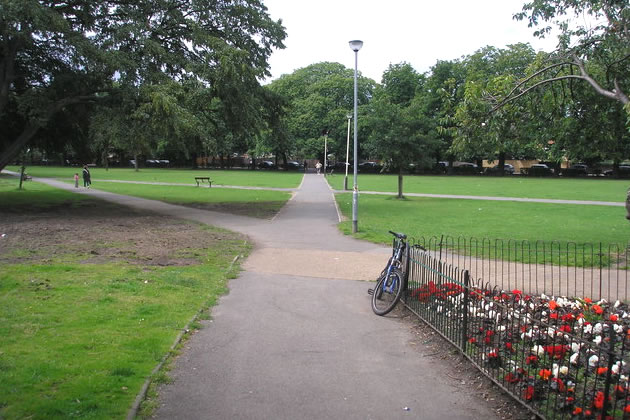 Acton Green Common: Picture: Sandy Gemmill
A judge at Central London County Court has ruled that a 70-year-old cyclist is entitled to damages due to injuries he received after a dog ran in front of him on Acton Green.
Publishing executive David Crane was cycling across the park on March 2016 when cocker spaniel Felix, belonging to 48-year-old investment banker Carina Read, appeared in front of him.
He was using the footpath across the green which is shared between cyclists and pedestrians.
In his effort to avoid the animal, Mr Crane was pitched over his handlebars and suffered a serious head injury which the court heard had left him with headaches and memory loss to this day as well as damage to his left ear.
Dublin-born Ms Read said that her dog was well-trained and under control but in a freak incident a ball he was supposed to fetch had bounced off his head away from the grassed area and caused him to run onto the path in front of Mr Crane.
The judge ruled that as the dog was well-trained and would have returned to call, Ms Read should have called him back as soon as he got near the path.
Mr Crane denied suggestions that he was travelling too fast at the time of the collision saying he was 18 stone and could not have been going faster than 5mph.
Mr Crane was claiming £50,000 in damages. His actual settlement is to be determined by tribunal at a later date.
October 28, 2020