David Crane claims her cocker spaniel caused him to crash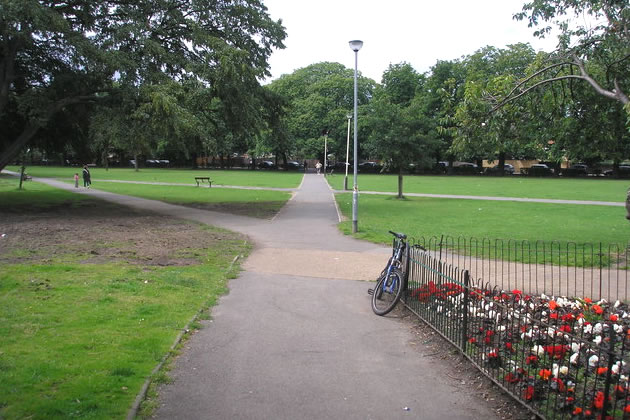 Acton Green Common: Picture: Sandy Gemmill
A case is currently being heard in Central London County Court in which a Chiswick dog owner is being sued for allegedly being responsible for a cyclist crashing.
According to a report in the Metro Newspaper, 70-year-old publishing executive David Crane was cycling across Acton Green Common in March 2016 and came off his bike when he was required to swerve to avoid Carina Read's cocker spaniel Felix.
He wants the 48-year-old Dublin-born investment banker to pay him £50,000 in damages due to the injuries he suffered as a result of her failing to control her dog.
He was using the footpath across the green which is shared between cyclists and pedestrians.
Mr Crane is quoted as saying 'I was very overweight and cycling fast was not something I did. I was 18 stone at the time'.
He was pitched over his handlebars and he says the resulting blow to the head caused him a seizure, concussion and a brain haemorrhage. The court heard that he now suffers from memory and concentration loss as well as headaches and damage to his left ear.
The Metro's report states Ms Read said she was using a 'thrower' for Felix to fetch well away from the path when, just as Mr Crane was passing, the ball hit Felix on the head and bounced across the path causing him to chase after it.
She claims a local bye law prohibits cycling in the park and that Felix was under her control, Mr Crane was cycling at speed and the incident was a 'freak occurrence'.
The case is currently adjourned.

October 6, 2020