Temporary public access in Chiswick to end later this month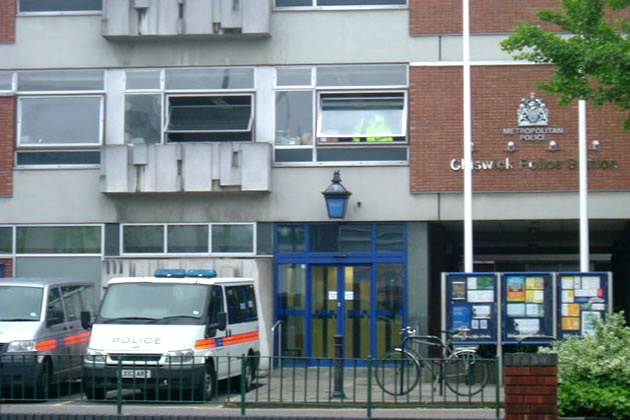 Chiswick Police Station: Picture: Philip Perry
Hopes that the Metropolitan Police might consider making the opening of the front counter at Chiswick Police Station permanent have proved unfounded.
On 13 August the West Area Basic Command Unit (BCU) moved some functions to W4 while the Hounslow facilities were being refurbished.
The police in the borough have now announced that Hounslow Police Station's front counter will re-open on Wednesday, 14 October with the Chiswick facility closing at the same time.
Local councillors had argued that the counter in Chiswick remain open and a petition in favour of this signed by over 1,200 people was presented to the London Assembly.
Councillor Gary Malcolm, Liberal Democrat for Southfield ward, said, "I suspect that the fear of crime will increase if the police reduces visibility of officers to the public. There are examples elsewhere when local criminals knew that the police would take longer to respond and took advantage of this."
Due to Covid-19, the police continue to ask people to follow the stay at home measures set out by the government, and to use online services where possible. This includes reporting crimes online service rather than visiting a front counter.
The police say there are now a range of ways for the public to contact the police, including online.
In an emergency, people should continue to call 101 or 999 if it is urgent.
You can also contact Crimestoppers anonymously on 0800 555 111.

October 6, 2020