Chiswick School Students' Work To Be Displayed at Chiswick House
---
Exhibition is part of a Black History Project collaboration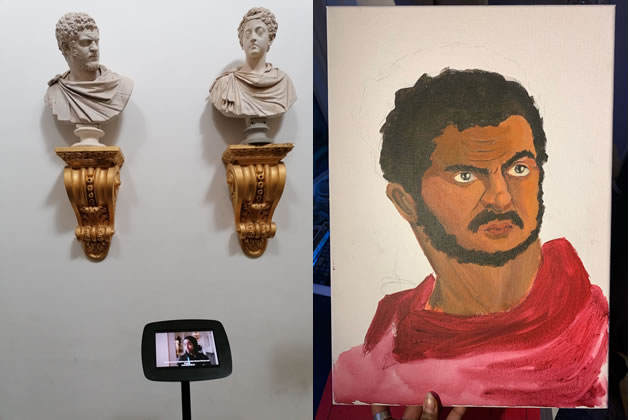 The painting of Caracalla (right) is contrasted with the white marble busts
Ten A Level History students will be exhibiting their work at Chiswick House this month. Having spent time working with historians Raj Pal and Nadege Forde-Vidal through the autumn and winter, the students learned about the Black history of Chiswick House and Gardens.
After completing their own research, the students made videos, with the help of a professional cameraman, describing objects from the House's collection and reflecting on their meaning.

Hannah Nonnenmacher, the school's Head of History said, "This was a remarkable opportunity for our history scholars to work in a beautiful location with some highly regarded historians. The opportunity that Chiswick House provided us as a school was incredible and we are looking forward to future projects".

Laura Ellener, Headteacher of Chiswick School visited the exhibition saying, "I was amazed by the work the students have created, this is another example of the academic opportunities we are providing for our students. A must see for locals".

Meanwhile, two students created artwork connected to the project. A set of QR codes and map of the grounds beautifully designed to reflect the lives of Black individuals who have lived and worked at Chiswick House over the centuries will be used in future display in the autumn. In addition, a colour painting of the Roman Emperor Caracalla will be exhibited at school long-term as a celebration of the students' project. He is shown with dark skin to reflect that his father was born in African and contrast with the white marble bust of him in the main portrait hall at Chiswick House.

Young people from Hogarth Youth and Community Centre were also involved in creating new interpretations for the House focused on Black History of Chiswick House. Their artwork, developed with local artist Ayesha Weekes, is displayed in the House.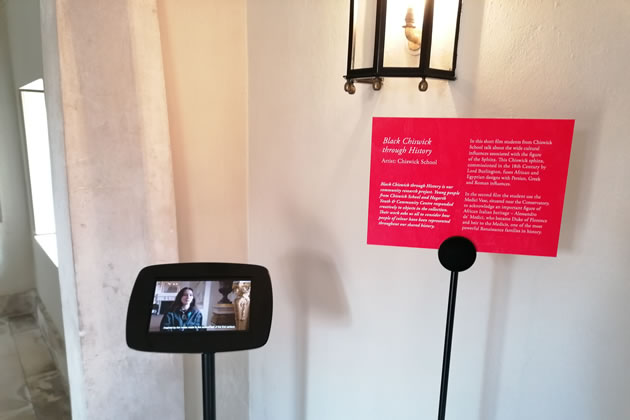 Videos made by Chiswick School students accompany the displays

Xanthe Arvanitakis, Director of Chiswick House & Gardens said, "This is just the beginning of really important work to explore the deeper histories of the House, the collection and the people. Working with the young people from Chiswick School and Hogarth Youth & Community centre has been a joy. We have learnt so much from their engagement and commitment to tell these important stories. We can't wait to start working on the next phase."
This project is part of Shout Out Loud, English Heritage's youth engagement programme for young people, by young people - supported by the National Lottery Heritage Fund #kickthedust programme.

This page is sponsored by Rocks Lane who support community initiatives in Chiswick.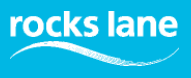 April 10, 2022